Fortnite: How To Get Deadpool – Challenges & Guide


If you're looking to get Deadpool in Chapter 2: Season 2 of the Battle Pass in Fortnite then you've come to the right place! We're taking a look at what you'll need to do to get the mystery skin for this season that isn't so mysterious! This is a pretty amazing skin and is a huge surprise to Fortnite player, so you will want to make sure to complete all the challenges to get it as soon as possible.
DEADPOOL MYSTERY SKIN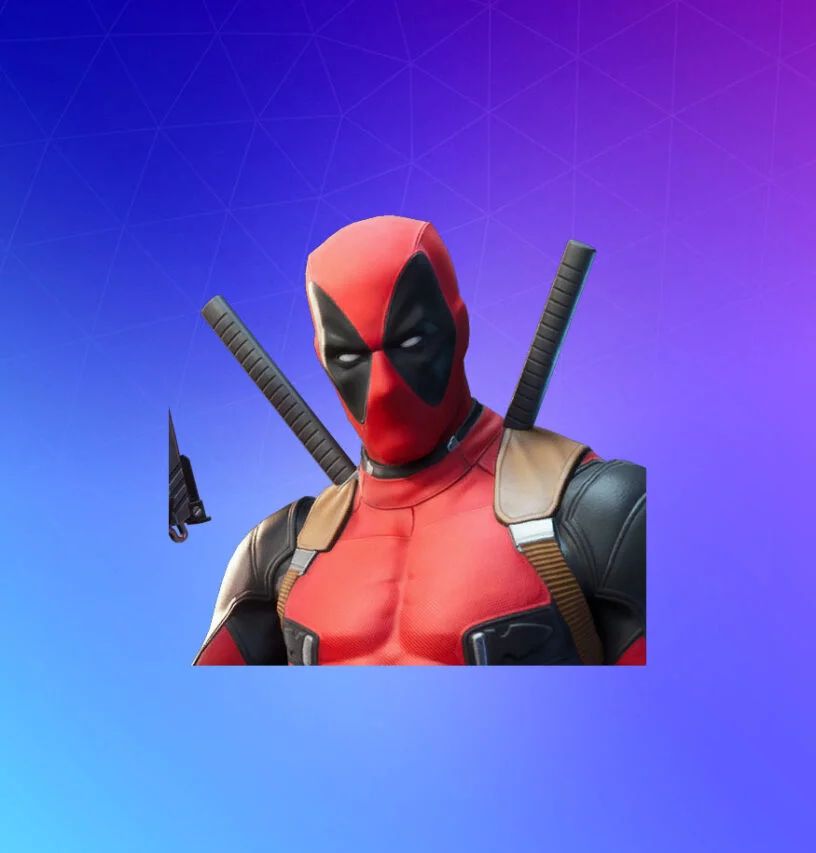 HOW-TO GET DEADPOOL
We don't have all the information available on how-to get him just yet, but we do believe you will just need to complete weekly challenges to collect him. To find out what challenges you need to complete for the week, you'll need to go into his secret lair in the Agency. Just hit the Battle Pass menu option at the top of the screen!
Once you are here, look for the spinning venti to the right. You will see a blue diamond icon above it. Press that to be brought into his dwelling.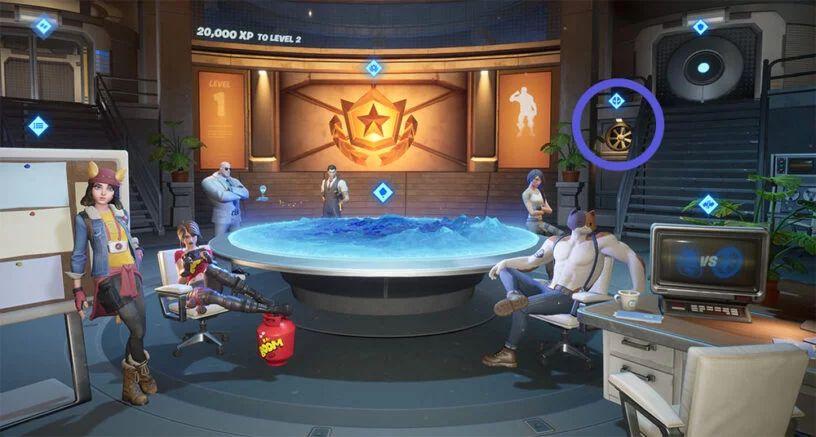 Now that you've clicked on that, you will see a couple of options in here.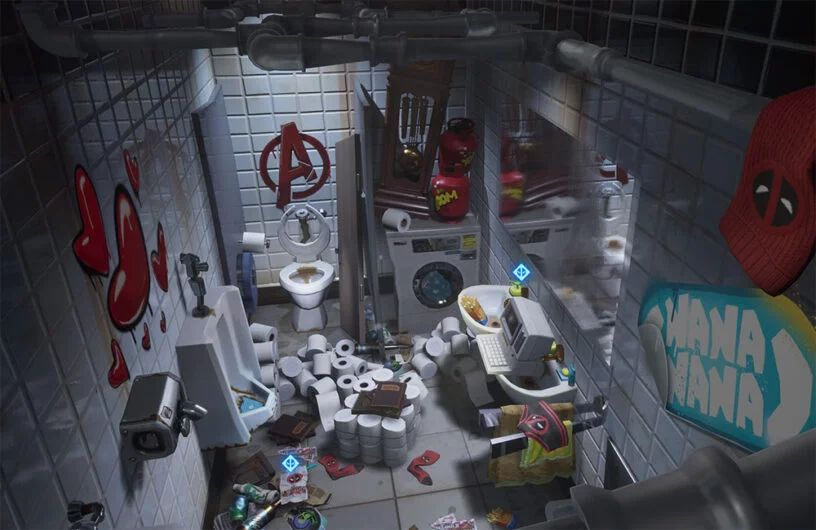 The one we want at the moment is the computer, so press on that and you will be shown the objectives for the current and previous weeks!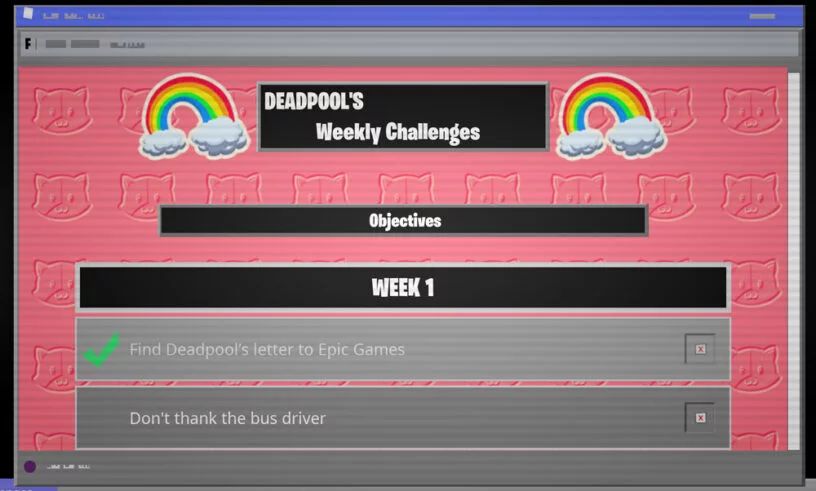 It looks like each week (likely on Thursday), there will be new challenges to complete. We'll be compiling them all below and explaining how-to complete them!
DEADPOOL CHALLENGES GUIDE
Here's a look at all of the currently known Deadpool Challenges and how-to complete them!
Week 1
Find Deadpool's letter to Epic Games
This one is pretty easy because it's right in Deadpool's little secret hideaway. Look to some of the trash on the floor to the bottom left and you'll see a blue diamond over a piece of paper. Just click on that and you can view Deadpool's letter!
Don't thank the bus driver
Another simple challenge for this week! Just go into a game and make sure NOT to thank the bus driver. Just jump out and don't press your thank the bus driver button and you will get credit for the challenge and complete the week!
Week 2
Coming soon!
That's all the information we have for now, but we'll be updating this guide every week until you can finally obtain the Deadpool skin. Be sure to bookmark this page so you can check back regularly.