Greetings, Adventurers!
The aforementioned Ascension for all classes is scheduled to be updated on February 25th. We are sure that there are a lot of questions that you might have, so we have prepared a Q&A to answer the most frequently asked questions.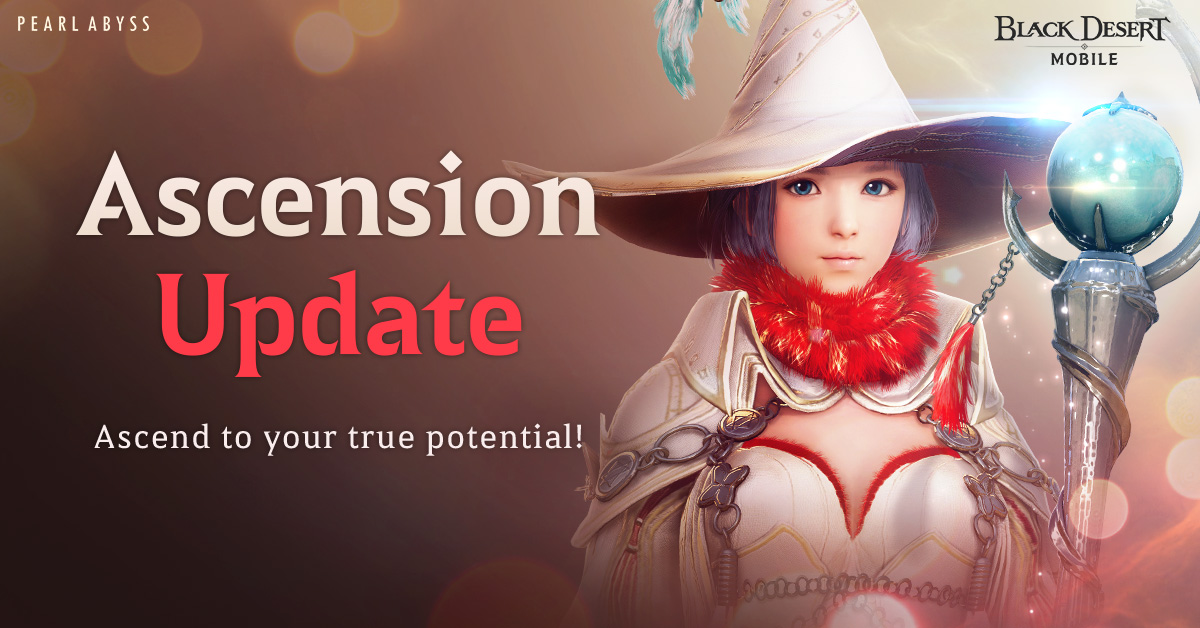 What is Ascension?
You will be able to Ascend your character after reaching level 60 and receiving the pass for Southwest Calpheon. Your character will be able to use the same weapons after Ascending but will be able to use much stronger skills.
– Please note that the gender or appearance will remain the same.
| | |
| --- | --- |
| Base Class (Main Weapon / Sub-Weapon) | Ascension Class (Main Weapon / Sub-Weapon) |
| Warrior (Longsword / Shield) | Gladiator (Longsword / Shield) |
| Ranger (Longbow / Dagger) | Huntress (Longbow / Dagger) |
| Witch (Staff / Dagger) | Archmage (Staff / Dagger) |
| Giant (Axe / Ornamental Knot) | Titan (Axe / Ornamental Knot) |
| Valkyrie (Longsword / Shield) | Paladin (Longsword / Shield) |
| Sorceress (Amulet / Talisman) | Raven (Amulet / Talisman) |
※ Insight from the developers
Unlike Awakening which basically transforms your character into a new class by using a new weapon set, Ascension is more of a system that develops upon your current character. For instance, if a Ranger Awakens, the Windwalker will then use a Kamasylven Swords and Feather. On the other hand, if a Ranger Ascends, the Hunter will continue using the Longbow and Dagger.
If Awakening had been updated first, any Adventurers that chose the Ranger because they wanted a character that dealt damage from afar with a bow would be forced into melee combat. Many Adventurers had issues with this in our other services and had given feedback about how it had inconvenienced them.
After listening to such feedback and a lot of heated arguments, we at the dev team had decided to update Ascension first for the global service. It was not as simple as just rearranging some quests. We almost had to rework the whole Awakening/Ascension system from the bottom up in order to bring you Ascension today. We hope that you will enjoy the enhanced class mechanics after Ascending your character.
Awakening is also in the works so that all of you will be able to enjoy a different type of gameplay. Just to give a little sneak peek to all of our Adventurers waiting for Awakening with bated breath, you should be able to change your Ascended character to it's Awakened version when Awakening hits the servers so you don't have to worry about not Ascending a character to Awaken it later. You are free to Ascend at will.
P.S. Awakening is scheduled to be updated in the latter half of 2020.
■ Ascension Class Skills
– There have been many requests to bring back healing skills for certain classes. After much debate and deliberation, we have decided to add healing skills to all Ascension classes. We hope this change will allow you all to have more enjoyable and exciting experiences.
■ Ascension Class Skills
– Only some of the skills from the original class will be transferred to the Ascension class. Some skills must be obtained through skill quests. The skills have all been reworked to fit Ascension and will be much more powerful than they were before.
– Finally, after reaching level 70, an additional skill will become available.
– Ascension Skillbooks can be acquired from only certain regions at a low rate.
Zones where Ascension Skillbooks can be acquired: 
Omar Lava Cave (nightmare), Soldiers' Grave, Soldiers' Grave Depths, Hasrah Ancient Ruins, and Cron Castle Underwater Cave.
– Skill branches will be different from the original classes and will have enhanced effects and appearances.
■ Ascension Skill Training
– After Ascension, the original Skillbooks will be used in Skill Training. Skill training will increase AP, DP, and HP.
– You will still be able to acquire and use Skillbooks from the previous class.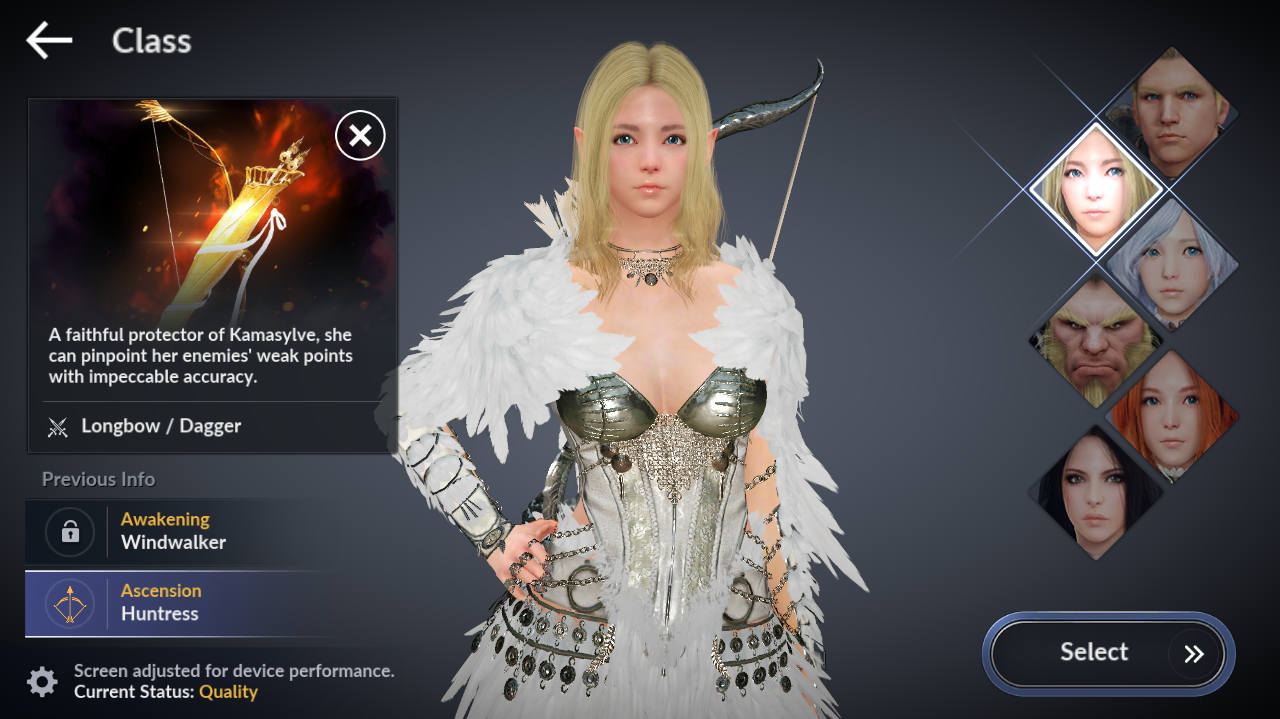 What will happen to the classes that launch after Ascension is added?
All new classes from now on will be launched with Ascension available. There may also be some special cases where Ascension will be the base state of a character.
Later down the line, when we are ready, we will implement Awakening allowing all of the classes open at that time to Awaken. Please note that once Awakening has been added to the game, there will be a function to allow your Ascended characters to switch to Awaken and vice versa.
Any characters added after both Ascension and Awakening are in the game will have the choice to either Ascend or Awaken as they choose.
We hope that this Q&A has helped answer some of the many questions you may have had with regards to Ascension and Awakening.
Looking forward to the next time we get the chance to bring some awesome news to all of our Adventurers.
Thank you.