Fallout 76: Inside The Vault – Steam Launch Updates And Triple Xp This Weekend

Welcome back to Inside the Vault! This week, we've got a few updates to share with you about the launch of Fallout 76 on Steam on April 14, including how PC players who already own the game can claim a copy there for free for a limited time. We're also kicking off our first-ever Triple XP Bonus as a surprise, and it will last through the weekend. Read on to catch the details.
---
JOIN US ON STEAM APRIL 14

Ever since we shared details about Fallout 76's Steam launch earlier this year, we have received feedback from PC players in the community who would like to be able to explore Appalachia on both Steam and Bethesda.net. We want you to be able to play on your PC platform of choice. So, we're happy to announce that if you already own the PC version of Fallout 76 on Bethesda.net, then you will also be able to claim a free copy of the game on Steam for a limited time.
All you will need to do is link your Bethesda.net and Steam accounts between now and 11:59 p.m. ET on April 12. You can do this by following our account linking instructions on Bethesda.net. Once Fallout 76 becomes available on Steam, PC players who linked their accounts by April 12 will automatically receive a copy of the game on Steam. We will let you know once we're ready to send out Steam codes after the account linking period is over.
If you'd like to learn more, or if you are still curious about our Steam launch, you can head to this article on Fallout.com where we've rounded up answers to some of our most commonly asked questions.
CAN'T GET ENOUGH FALLOUT?
Whether or not you already own the PC version of Fallout 76 on Bethesda.net, those of you who join us on Steam during the two weeks following Wastelanders launch will also receive the Fallout Classic Collection for free. Buy or activate a copy of Fallout 76 on Steam between April 14 – 28 to claim your free games, including Fallout 1, Fallout 2, and Fallout Tactics! As a reminder, if you currently own Fallout 76 on PC through Bethesda.net, you should also have access to the Fallout Classic Collection there.
ADDITIONAL WASTELANDERS BUNDLE INFO

We just updated our Wastelanders Launch Date and Details post with more information about the Settler and Raider bundles that will be available with the release of Wastelanders. If you want to outfit your wardrobe with some new Raider and Settler cosmetics, or if you'd like to spruce up your C.A.M.P. with new themed items, then you may want to check out the full bundle details.
---
WE'RE NOT FOOLIN' AROUND: GET TRIPLE XP THIS WEEKEND!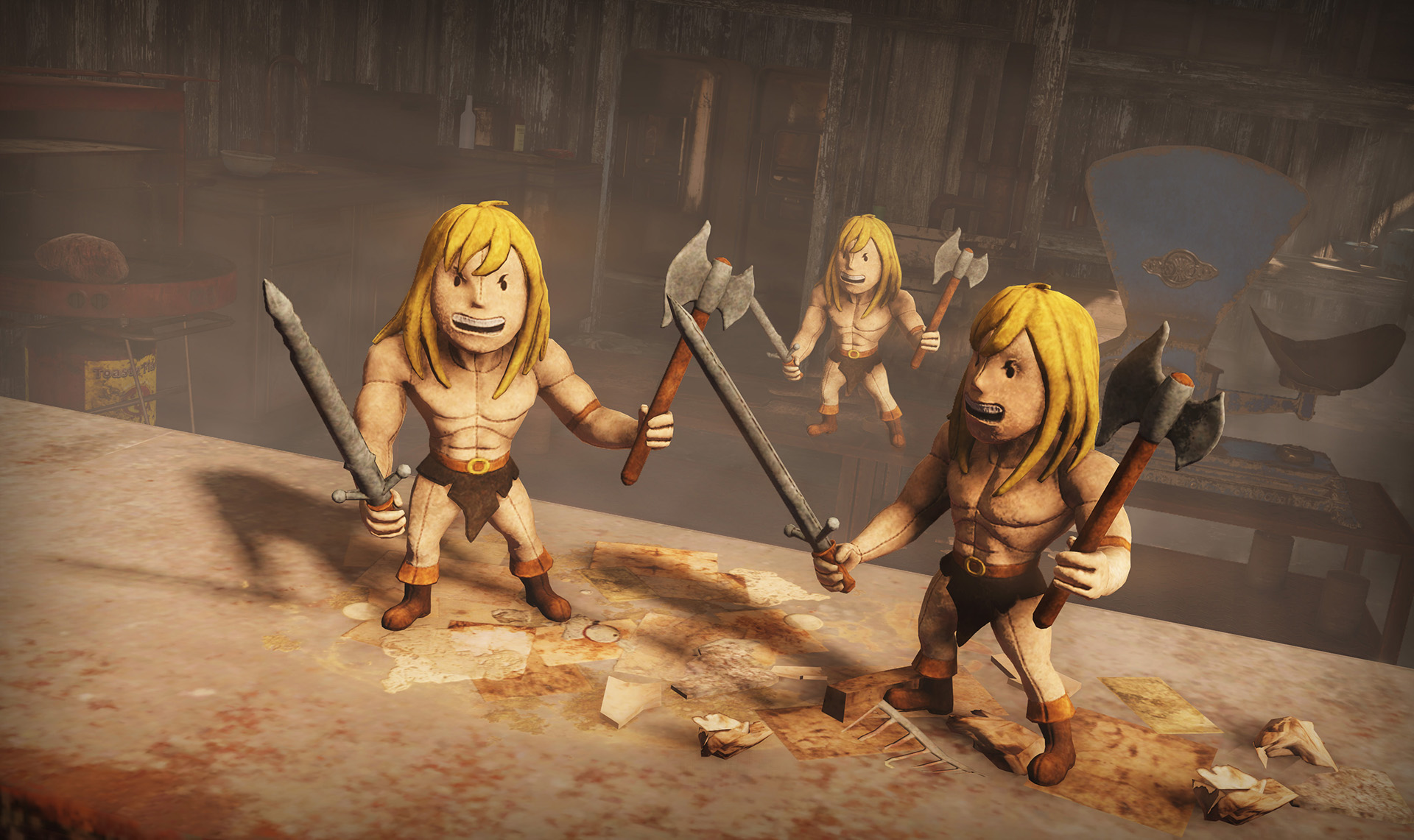 It's no April Fool's joke—We're cranking up your experience gains with our first-ever Triple XP Bonus! The event will kick off a little later today and, like our previous bonuses, Triple XP will be in effect across all game modes. So, whether you're hunting down cryptids in Adventure Mode, exploring in your Private World, or battling for that next Overseer Rank in Nuclear Winter, you will rake in three times as much XP as you normally would. If you've been considering starting a new character in preparation for Wastelanders, then this event is the perfect time to make your way out of Vault 76.
Take a look at the start and end times below, and then pencil them into your calendar so that you don't miss out on any sweet level-ups this weekend.
Triple XP Dates and Times:
Start: 12:00 p.m. ET on Thursday, April 2
End: 12:00 p.m. ET on Monday, April 6
---
Thanks for joining us again this week. Keep your eyes on Fallout.com to get all the latest Fallout 76 news as soon as it's posted. We hope you will join us in storming Appalachia this weekend to soak up that Triple XP!