Crowfall Goes Back To Basics And Looks At Classes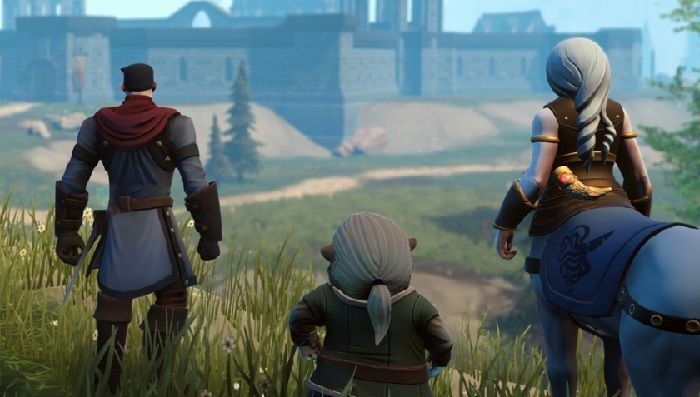 By name, the classes of Crowfall may seem unconventional to you, but they have a DNA that can be traced as far back as classic fairy tales and early tabletop roleplaying games (RPGs). We've given them purposeful backstories and unique abilities that help to shape and tell the story of the Crowfall universe.
Chances are that you do know them after all, and once you understand the basics you'll recognize them as familiar favorites that have been elevated to exciting new creatures even more magical and mighty than they were before.
THE CROWFALL CLASS TRIAD
Generally speaking, there are three core character types in every RPG– the fighter, the mage and the rogue–and we'll wager that one of those three is your go-to.
If you are the type that wants to charge straight into combat with a "no guts, no glory" mindset and your weapon swinging, the Fighter Classes will be well-suited to your bone-crusher style.
Prefer to put a bit of safe distance between yourself and the mayhem of the front lines? Mages provide valuable support to the team with a plethora of invaluable tools at their fingertips for healing, buffs and debuffs, and area of effect spells that can make or break the outcome of a battle.  
And then there are those of you whose taste falls somewhere between mischief and miscreant. You need the excitement of a character that's rascally, stealthy, either the lookout or the one that should be looked out for. Maybe a little of Column A and a little of Column B? We've got you covered with our Rogue classes.
JUMP RIGHT IN
One of the many great things about Crowfall's Passive Skills system – besides the fact that your character will gain skills even when you're offline – is that these passive skills are shared across all of the characters on your account, and so is your inventory. It really takes the sting out of starting a new character! This is especially good news for the legions of MMO players out there who have the condition commonly known as "alt-itis".
CROWS YOU CAN COUNT ON
Still have questions or need additional information on Crowfall Classes or the game in general? Tune in to these livestreams hosted by members of the Crowfall community on the Official CrowfallGame Twitch channel. It's the ideal setting to have your questions answered about the various Race and Class options available and see to them in action.
We also encourage you to head over to our forums where the community is incredibly knowledgeable. Newcomers to the forum are always surprised to find how welcoming the vibe is there and how willing the community is to help one another. The reason is this: they know these new Crows will soon be allies or enemies on the battlefield; helping you become the best you can be means those fights will be a great deal more challenging and fun.