TFT 10.11 Patch Notes – Buffs, Nerfs, & Changes!


We're taking a look at the Teamfight Tactics 10.11 Patch Notes that will be bringing some buffs, nerfs, and general changes to the game. It looks like Chrono is getting a buff, and they are looking to nerf Caitlyn, Graves, Blitzcrank, Kayle, and Xayah. We're also getting a new Littler Legends Galaxy!
TFT 10.11 PATCH RELEASE DATE
The 10.11 Patch is scheduled to be released on Thursday, May 28th, 2020.
TENTATIVE CHANGES LIST
Here's a look at what is expect to change in the next patch. We'll have more information when the patch breakdown and full notes are released!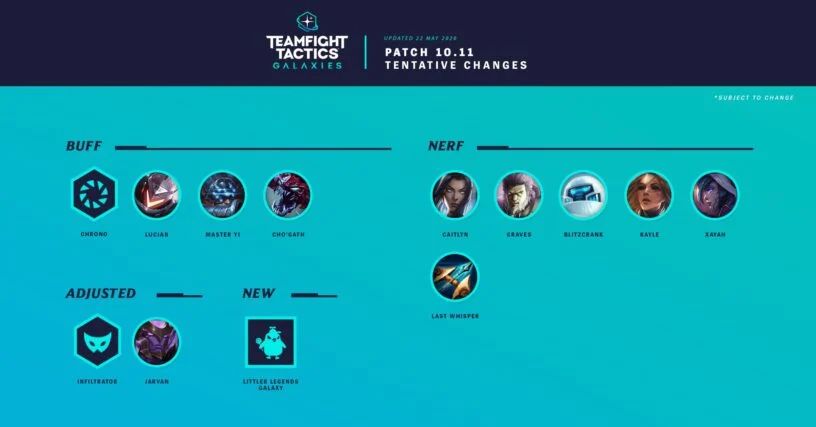 Buffs
Chrono
Lucian
Master Yi
Cho'Gath
Nerfs
Caitlyn
Graves
Blitzcrank
Kayle
Xayah
Last Whisper
Adjusted
New