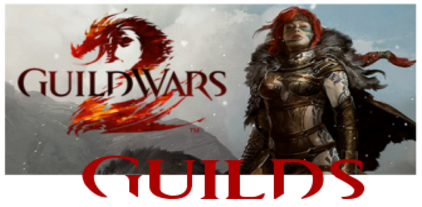 Guild Name
The Order of Digital Knightz
Guild Tag
[DKz]
Last Updated
25th June, 2020
Server
Borlis Pass
Style & Focus
Balanced/Mixed PvX
Language(s)
English
Location
Website
N/A
Discord
https://discord.gg/9rHgNBF
Twitter
@DKzGW2
Voice Comms
Discord
Members
51-150
Guild Leader(s)
DKzPixel – Gary Blackman, DKz Angelfire – Alanna Hartog
Recruitment Status
Open
Min. Age
16
Min. Time Investment
N/A
Timezone(s)
GMT +10
Skill Level(s)
Any
Activities

Socialising

World vs World

Dungeons

Structured PvP

Tournament PvP

Dynamic Events

Raids
General Guild Info
Mature Friendly Members always willing to help. Your levels & gear are not important. We play PvE extensively with organised runs in sPvP, WvW etc.
Current Guild Hall is Windswept Haven (max level)
Guild Boosts, Farming Nodes & Stash available with new facilities for the Guild Members to use. Members in the USA, Australia, Europe & Brazil, ALL are welcomed.
No Rep requirements except for WvW (naturally) 🙂
Guild Wars 2 Info
Heavily PvE oriented and looking at starting Raid Wings. When time allows we also get right into WvW.