Black Desert [7/7] Awakening Celebration! Black Spirit's Adventure


[DE] Zur Ankündigung auf Deutsch [LINK]
[FR] Voir Annonce en français [LIEN]
[ES] Ver aviso en español [LINK]
[TH] อ่านประกาศภาษาไทย [LINK]
[ID] Baca pengumuman dalam bahasa Indonesia [Link]
[RU] Информация на русском [LINK]
[PT] Ver aviso em português [LINK]
Greetings, Adventurers!
The Black Spirit's Adventure is back to celebrate Awakening!
Roll the dice for a chance to get rewards!
You can also get great rewards if you land on the Golden Board!
See below for more information about this event.
📢 Event Period
After the maintenance on July 7 (Tuesday) – Until the maintenance on July 21 (Tuesday)
📢 Event Details
1) Roll the die from the event screen.
2) You'll get 1 Die per hour when you login and you can get a total of 2 Dice per day.
3) 5 Dice Fragments can be exchanged for 1 Die.
※ You can also get Dice Fragments from hunting monsters.
4) You can get bonus rewards based on the number of laps completed.
📢 Switch Board Tile
1) The Switch Board tile will change spaces to fragments, Ancient Gold Coins, enhancement stones, residue or essence, or the Golden Board if you land on it.
2) You'll be able get more rewards of the same type when the board flips.
3) You can obtain more rewards from the Golden Board, and unlike other boards, it will change to a random board when you first pass the FINISH tile.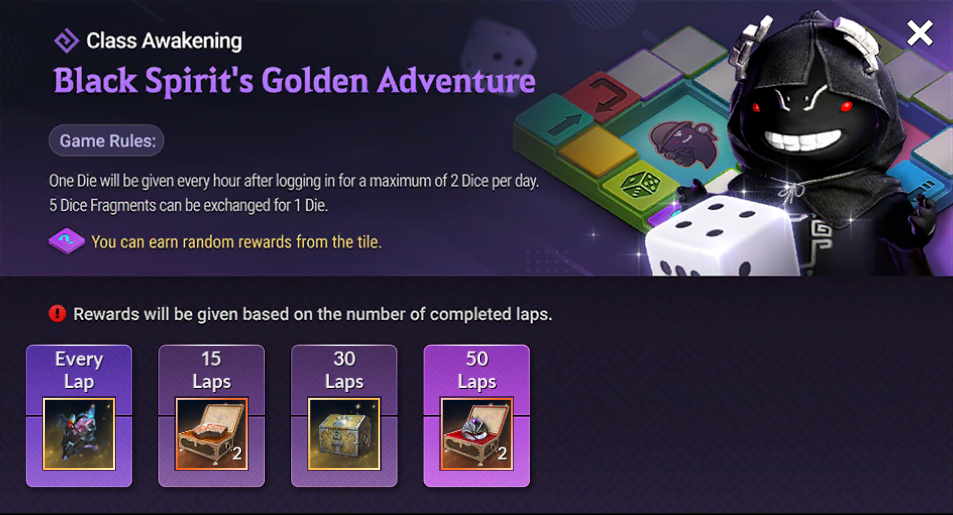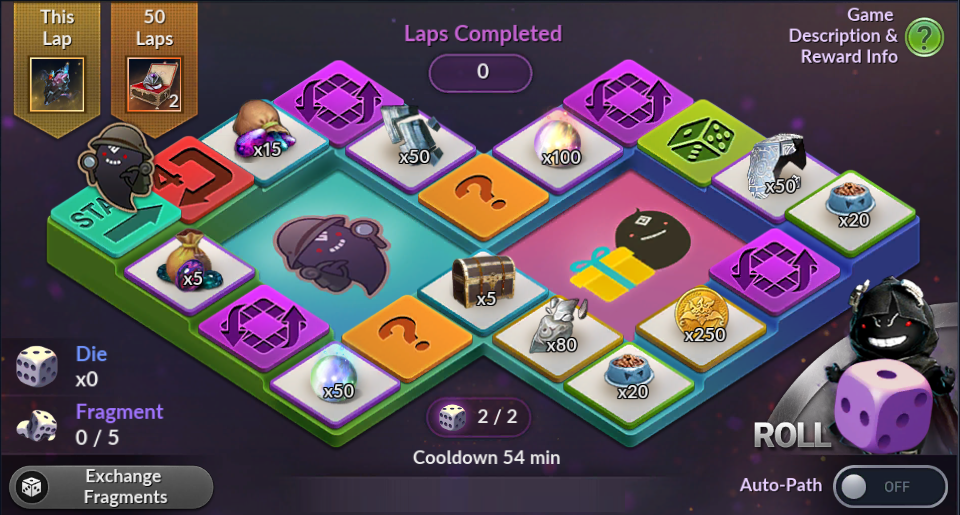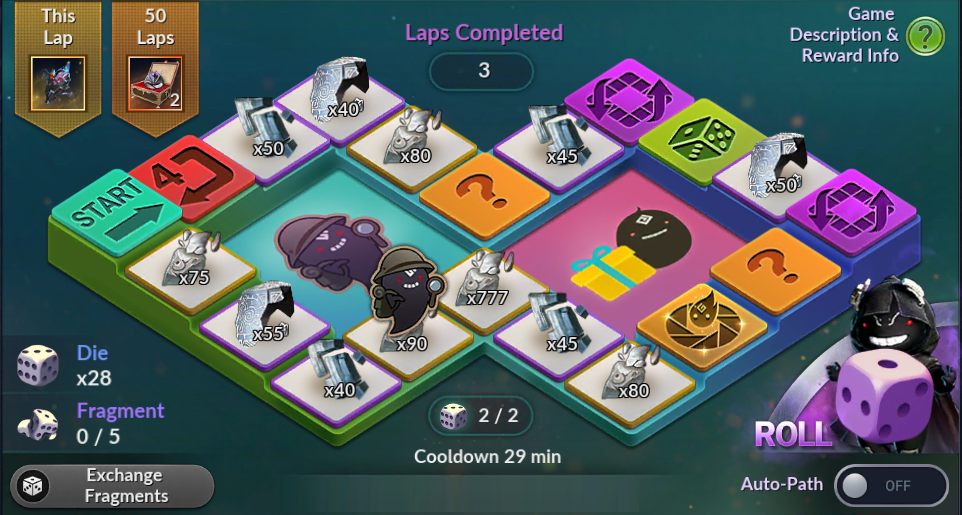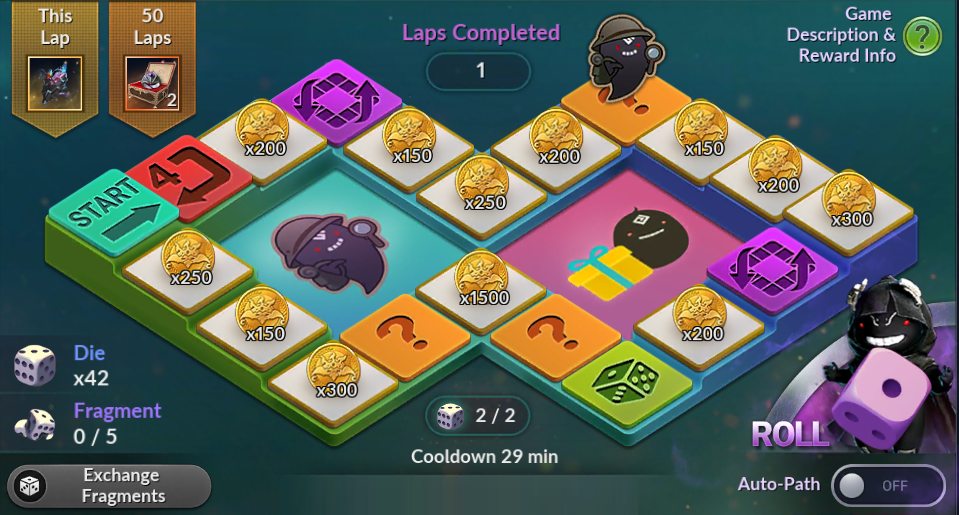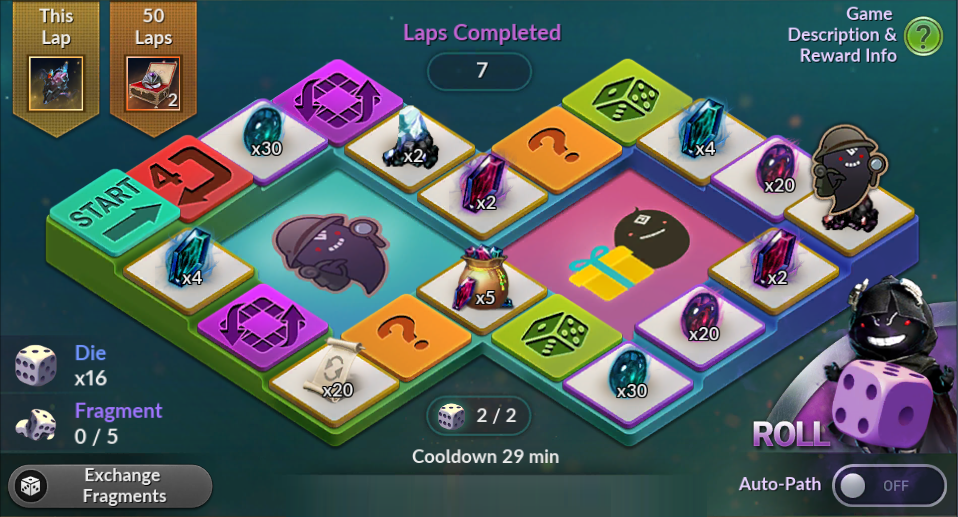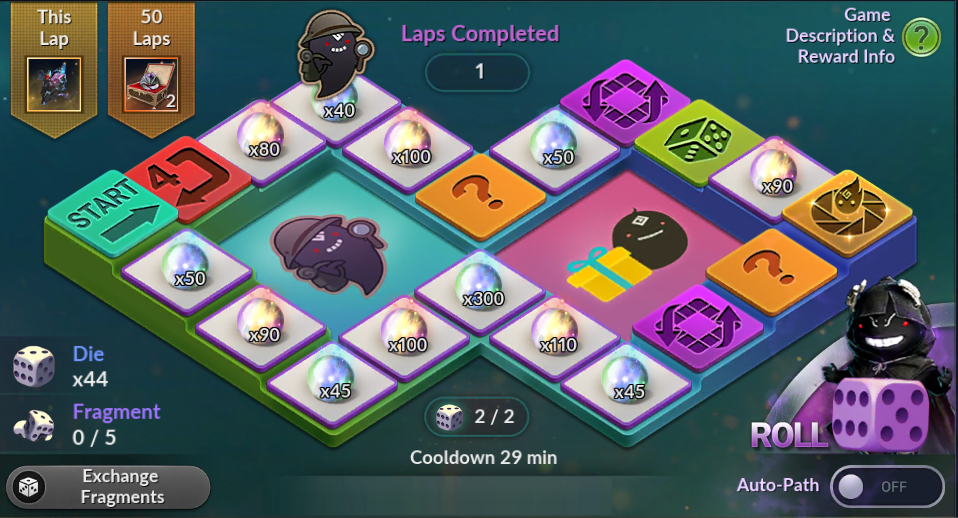 ※ Please Note
– The Black Spirit's Die Piece and Black Spirit's Die will disappear after the event ends.
– You can check the rewards from the inventory.
– The items you get from the event may or may not be spiritbound. As a result, items cannot be transferred or restored.
– The event period is subject to change.
Thank you.