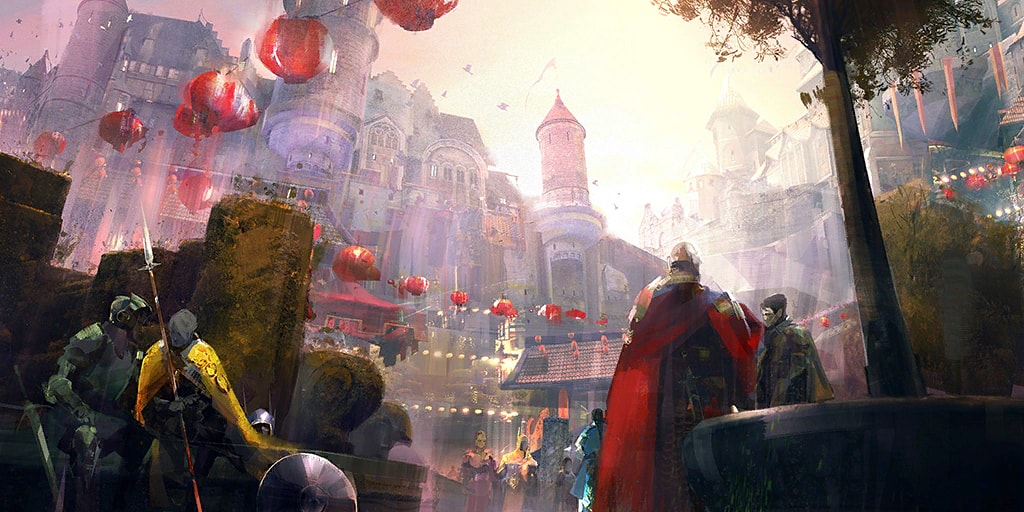 Every year, Tyrians gather to celebrate the Canthan tradition of Lunar New Year in Divinity's Reach. This year's Lunar New Year festival begins on January 25. Pick up some extra luck—and snacks—before Guild Wars 2: End of Dragons™.

End of Dragons Beta Event #4
November 30 – December 4

The fourth Beta Event starting November 30 will feature all the new elite specializations to test, will update when Anet reveal more specs.

World vs World Bonus
Event

Starting December 10 until December 17, World vs World is getting a bonus of 100% to World Experience, 25% bonus to reward-track progress and 50% bonus to magic find. Don't miss this chance to boost your ranks and get extra loot while having fun on the mists.
Wintersday Festival 2021

Put on your coziest sweater and wind up your snowball-throwing arm—Tyria's merriest holiday begins next week! Join the Wintersday festivities in Divinity's Reach from December 14 to January 4.
We're kicking off the season with chances to win fantastic prizes—and a few surprises along the way. Follow our official the official Guild Wars 2 Twitter, Instagram, and Facebook accounts for more sweepstakes and Wintersday cheer!
Guild Wars 2 Holiday Selfie Sweepstakes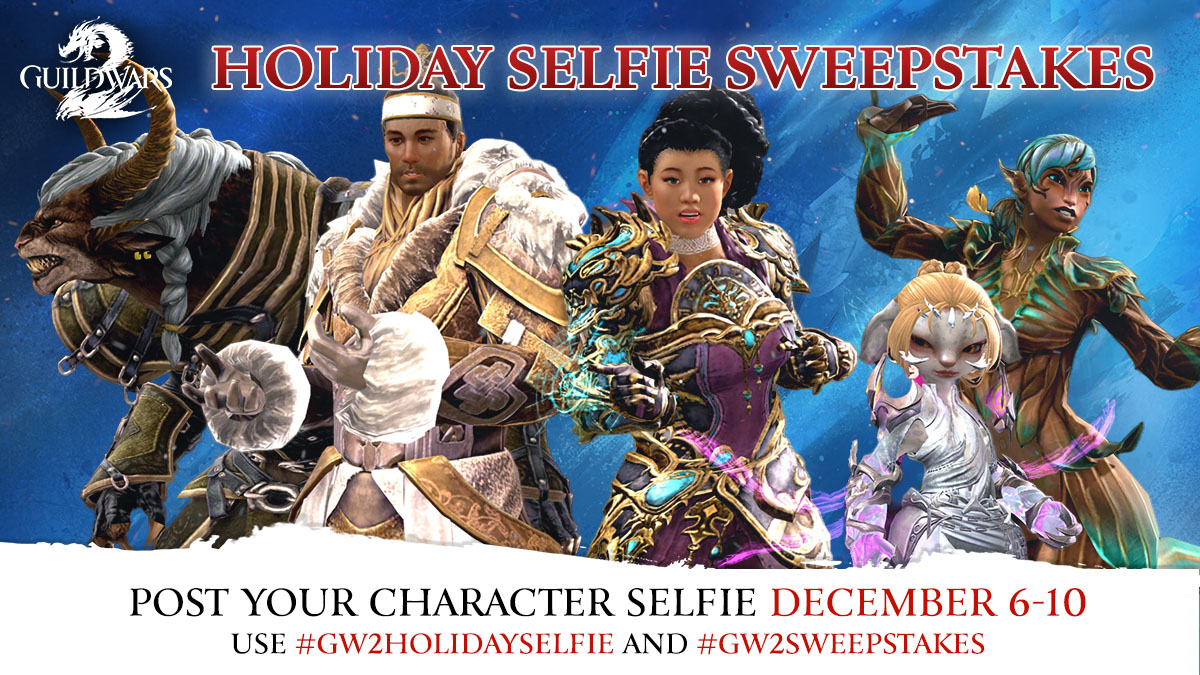 Have you updated your characters' looks with one of the new customization options? Do you have a special holiday style to celebrate Wintersday? Maybe you've been rocking the same classic look since the Exodus of the Gods? We want to see your fashion power! Head over to our Gleam.io portal and post a glamorous screenshot of your favorite character on Twitter or Instagram. Include the #GW2HolidaySelfie and #GW2Sweepstakes tags in your post, and you'll be entered for a chance to win!
Three Grand Prize winners will each receive a Guild Wars 2 Collector's Edition (complete with a handsome statue of Rytlock Brimstone), and five First Prize winners will each receive a trove of 800 gems. Read the official rules and regulations for all the details.
Enter to Win a BenQ MOBIUZ EX2710S Gaming Monitor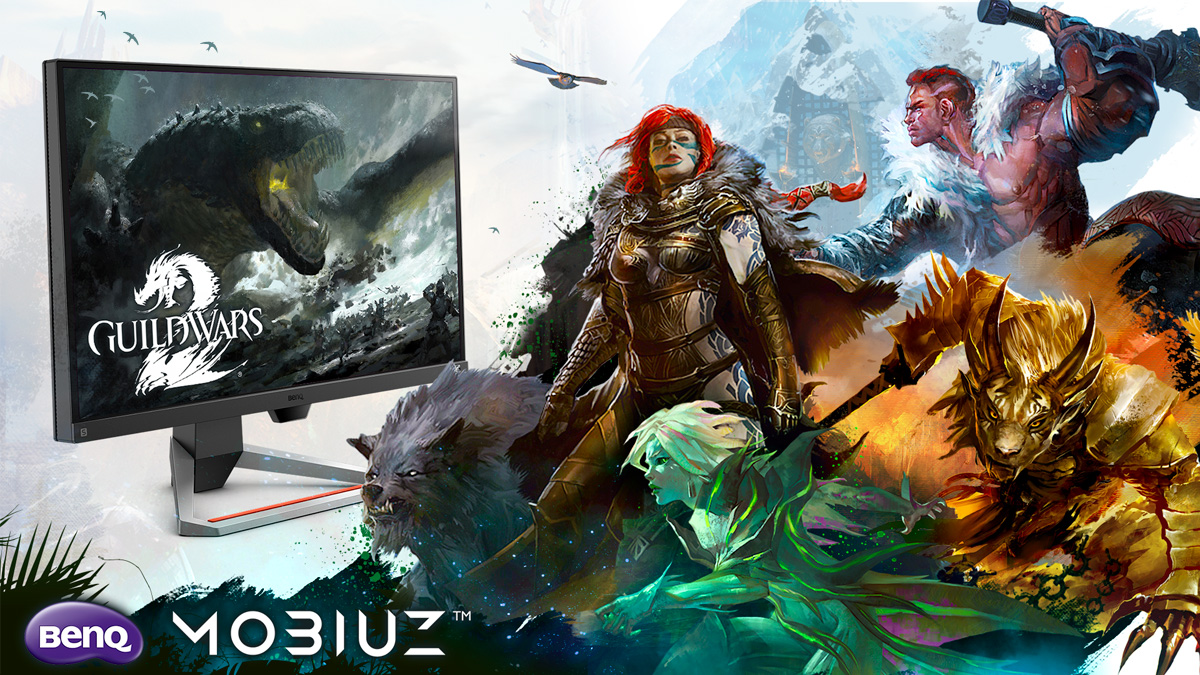 We're partnering with BenQ to give you a chance to win a brand new MOBIUZ EX2710S Gaming Monitor for your holiday battlestation. Visit the Gleam.io portal and complete activities like following Guild Wars 2 and BenQ on Twitter. The more activities you complete, the more chances you'll have to win! For more information, read the official rules and regulations.
Lunar New Year Festival

On January 25 until February 15 the Lunar New Year annual festival returns!