GW2 End of Dragons Launch Month Livestream Schedule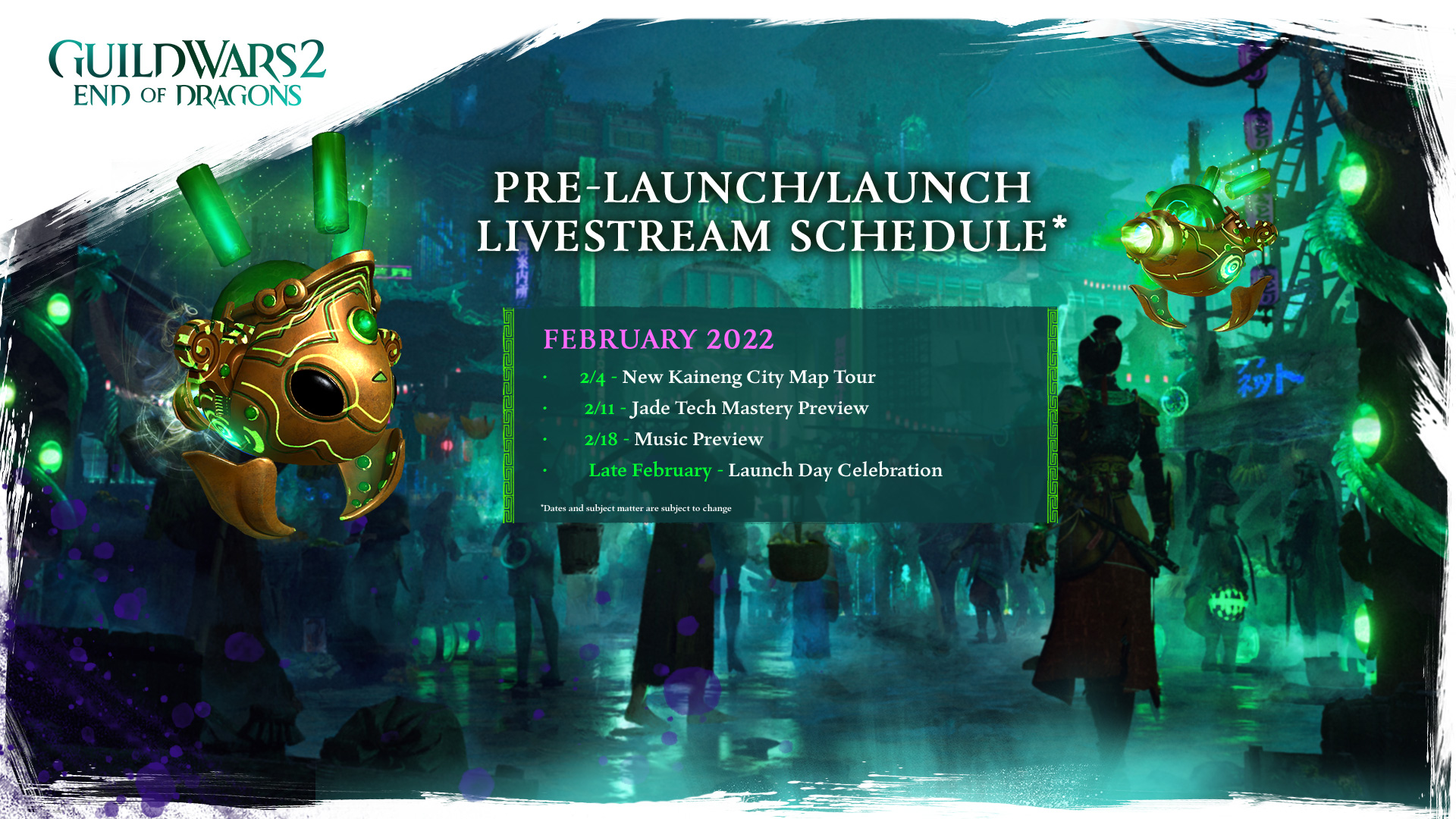 It's almost time to set sail for Cantha in Guild Wars 2: End of Dragons™, and February is packed with news and previews on the road to launch.
Last October we published a livestream schedule with our planned dates for upcoming broadcasts. The New Kaineng City map tour livestream date has been rescheduled to February 4, followed by all the information on the final
Guild Wars 2: End of Dragons Mastery line and an expansion soundtrack overview.
On February 1, we'll reveal the release date for
Guild Wars 2: End of Dragons. Follow us on Guild Wars 2 Twitter, Instagram, and Facebook for updates.
Launch Month Livestream Schedule
February 4—New Kaineng City Map Tour
February 11—Jade Tech Mastery Preview
February 18—Music of Guild Wars 2: End of Dragons Preview
Late February—Launch Day Celebration