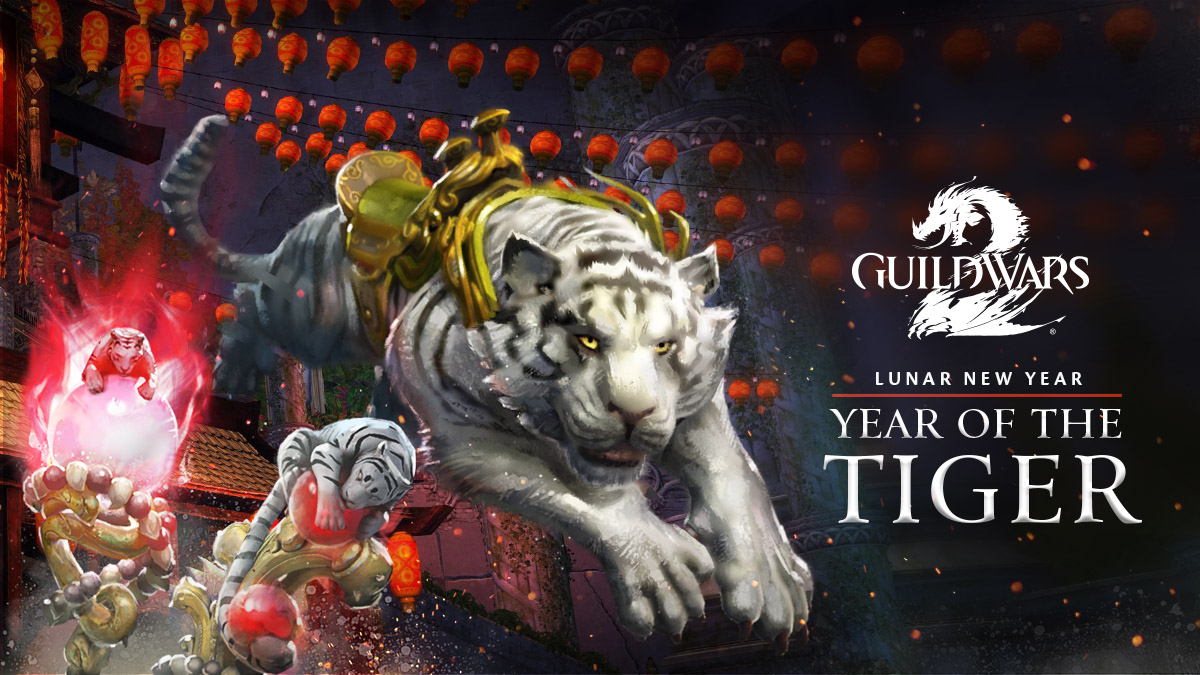 The annual Lunar New Year festival is in full swing in Divinity's Reach! Tyrians are celebrating the beginning of the Year of the Tiger with fireworks, games, delicious Canthan food, and prizes.
Check your in-game mail for an Invitation to Lunar New Year and double click the item to teleport instantly to Divinity's Reach. Purchase lucky envelopes, light fireworks in the Crown Pavilion, play games, and participate in mount races.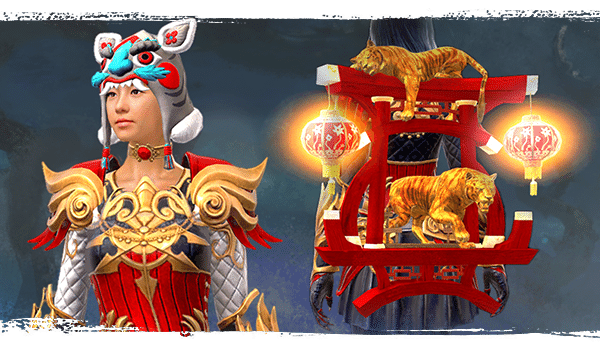 Complete Lunar New Year achievements to earn rewards like the new Primal Tiger Hood, Crescent Steel Sword, Mini Lunar Tiger, and more!